Most of us will have to make a critical Web hosting decision for our current or future online efforts sooner or later. The choice becomes more challenging with budget constraints, and when customers are looking for the best hosting plan pricing. Website owners must try reliable VPS hosting services Most people understand what I'm talking about: the situation where shared hosting is undesirable yet dedicated hosting is still out of reach.
Virtual private servers (VPS) are used in this case.
There are two primary forms of VPS hosting: self-managed and fully managed. Also, VPS hosting comes for Windows and Linux OS. Try MilesWeb windows VPS hosting to get more efficient web hosting operation. Let's go through some distinctions between managed and self-managed VPS hosting.
Self-managed Virtual Private Server (VPS)
Self-managed servers are ones in which a client only interacts with the server's operating system, and the user can control the operating system. Self-managed servers are administered, upgraded, and troubleshot by the user. The key benefit of a self-managed VPS is that it allows a customer to administer his/her server without dealing with anybody else. Self-managed servers give the client a sense of independence and full control over the server.
The self-managed servers provide the flexibility to manage a server as needed, but a hosting client does not get all the other features that an administrator needs to run a server on their own (like control panel, etc.). A customer is free to install and manage programs/software from the source provider. One of the key benefits of a self-managed VPS is the ability to customize it, and for some people, this is an essential factor. Essentially, a provider will only install the operating system, and you will be responsible for all server management responsibilities. The host is only in charge of the machine's hardware and network.
Managed Virtual Private Server (VPS)
In comparison to self-managed VPS, fully managed VPS is characterized as the opposite of self-managed VPS since the client has nothing to do on their own. The client gets all of the recent upgrades, and the server network is monitored by external specialist personnel that exclusively deals with such issues. Managed VPS hosting is a web hosting type in which the customer has to worry about the website and online business performance, while the hosting provider handles any technical difficulties with the server and other server administration elements.
There are some advantages and disadvantages to this as well. The main benefit of this fully managed VPS is that it saves time because the hosting client does not have to worry about server updates or maintenance. However, there is a risk that the managing provider is not an expert, and thus the VPS may not function properly, causing overall business productivity to suffer. Proactive service monitoring, security firewall administration, and installation are just a few advantages. Furthermore, those pros guarantee software upgrades and troubleshooting support, making it simple to manage an internet business more efficiently and economically.
Let us talk about Windows VPS hosting.
Windows VPS Hosting
Companies may upgrade from basic hosting solutions to resources that allow them to construct entire websites and eCommerce models without incurring the excessive price of a dedicated server or dedicated hosting arrangement by using VPS or virtual private network hosting. The term "Windows VPS hosting" refers to hosting software based on Microsoft's Windows operating system. Windows VPS has various advantages for many users, particularly organizations.
Virtual server setups that utilize a Windows interface and server administration tools, known as Windows VPS hosting, have their own set of benefits. First, Microsoft has a long history in the industry, allowing them to provide software with a wealth of knowledge. The firm is aware of what clients desire, and it has had ample opportunity to address any difficulties that have arisen within its framework. As a consequence, you'll get access to not just complex software but also a library of manuals, tutorials, and customer support options aimed at helping you understand the system and how to get the most out of it. Windows hosting is accessible on 2008 and 2012, 2019 Windows hosting platforms, is a popular choice.
Many web hosting service providers offer fully managed Windows VPS hosting. The best amongst all the VPS hosting providers is MilesWeb. The company offers managed and unmanaged VPS hosting services under Linux and Windows OS Hosting. Although many companies offer managed VPS hosting services, only a few offer Windows VPS hosting, and MilesWeb is the one.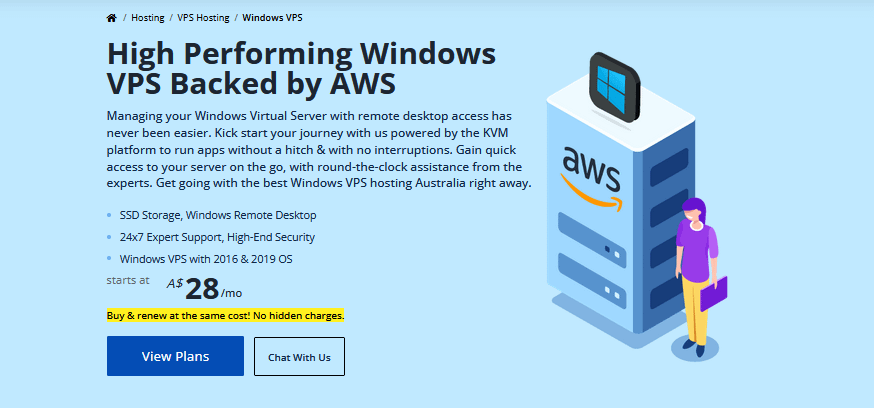 Reasons to choose MilesWeb's Managed Windows VPS Hosting:
With all the managed Windows VPS hosting, MilesWeb offer
Solid-State Drives
100% Dedicated Resources
Full Administrator Access
Plesk Control Panel
Latest Technologies
Easy VPS Upgrades
Affordable Price
Powerful Hardware
Managed Windows VPS Hosting Plans by MilesWeb.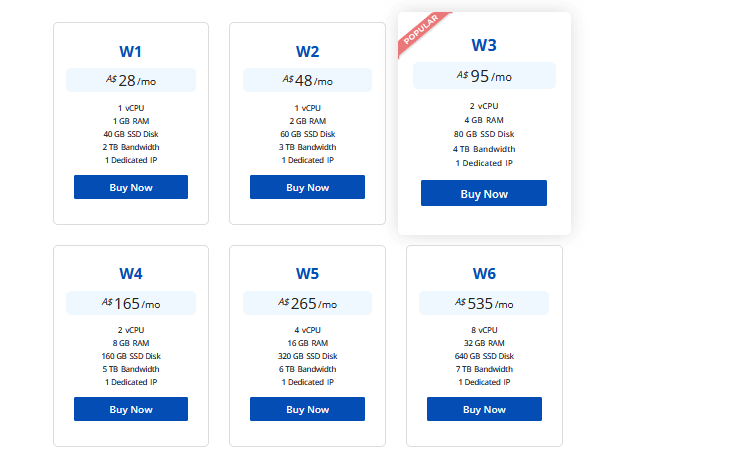 All Windows VPS servers by MilesWeb provide the following standard Windows VPS hosting features:
Unlimited SQL Databases
Enterprise Hardware
Remote Desktop Access
Unlimited Email Accounts
Premium Network
Managed Windows VPS
Run ASP/.NET Website
Enhanced Security
Run MetaTrader 4/5
Free Website Migration
Windows Server 2016
Supports all MVC Frameworks
Upgrade At Anytime
Host Unlimited Domains
Private Name Servers
Guaranteed Resources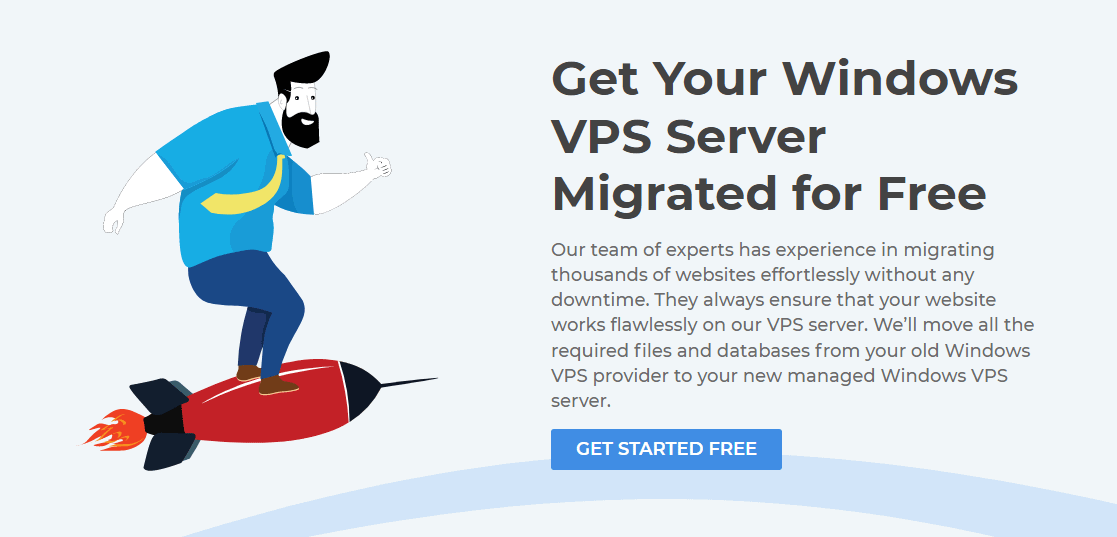 To sum it all:
For your websites needing Windows VPS server hosting, MilesWeb is the best choice to go with. You get the best service and plans at the most affordable cost.